Newport Rhode Island Visitors Gateway
Renovation of the Newport Rhode Island Visitors' Center
Newport Visitors' Gateway, Newport Rhode Island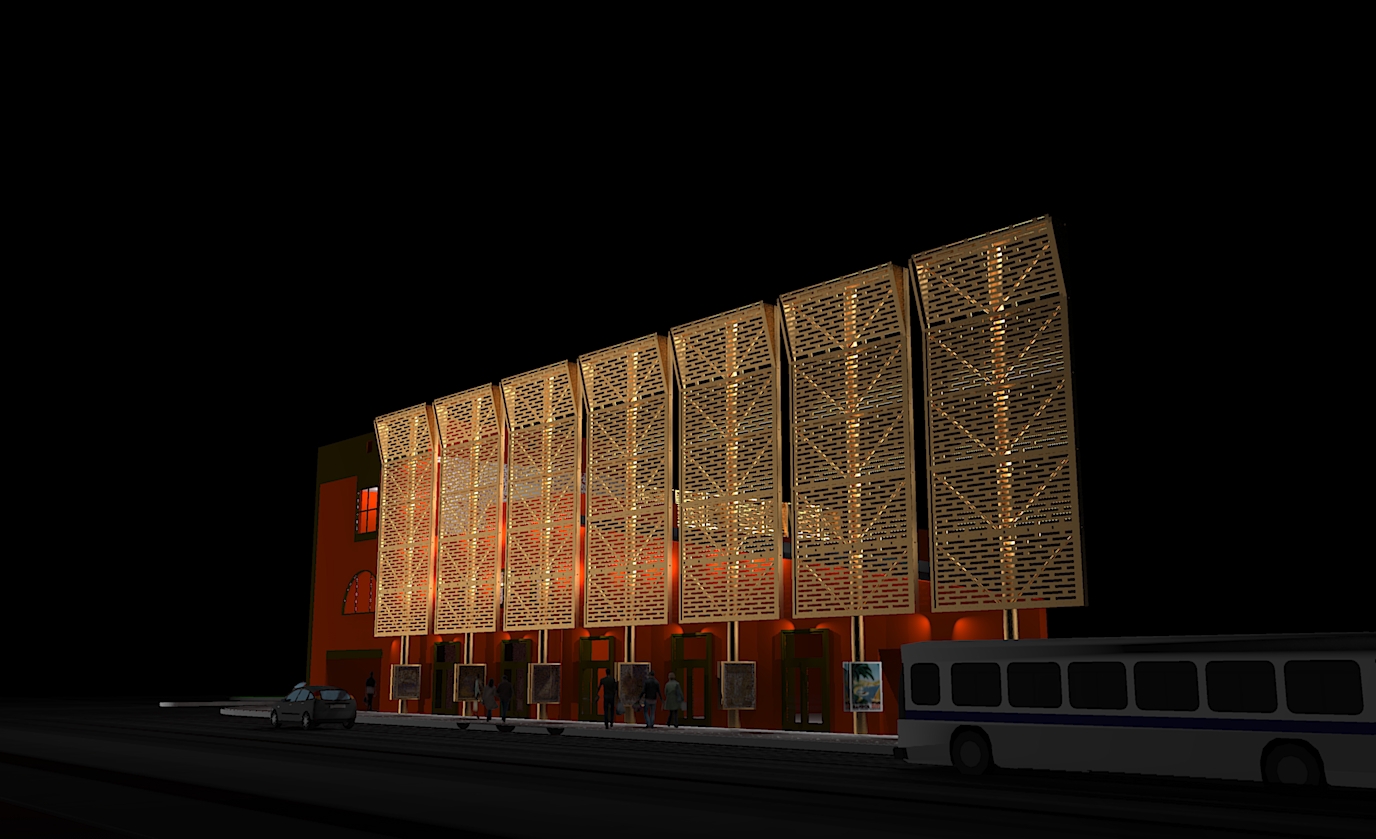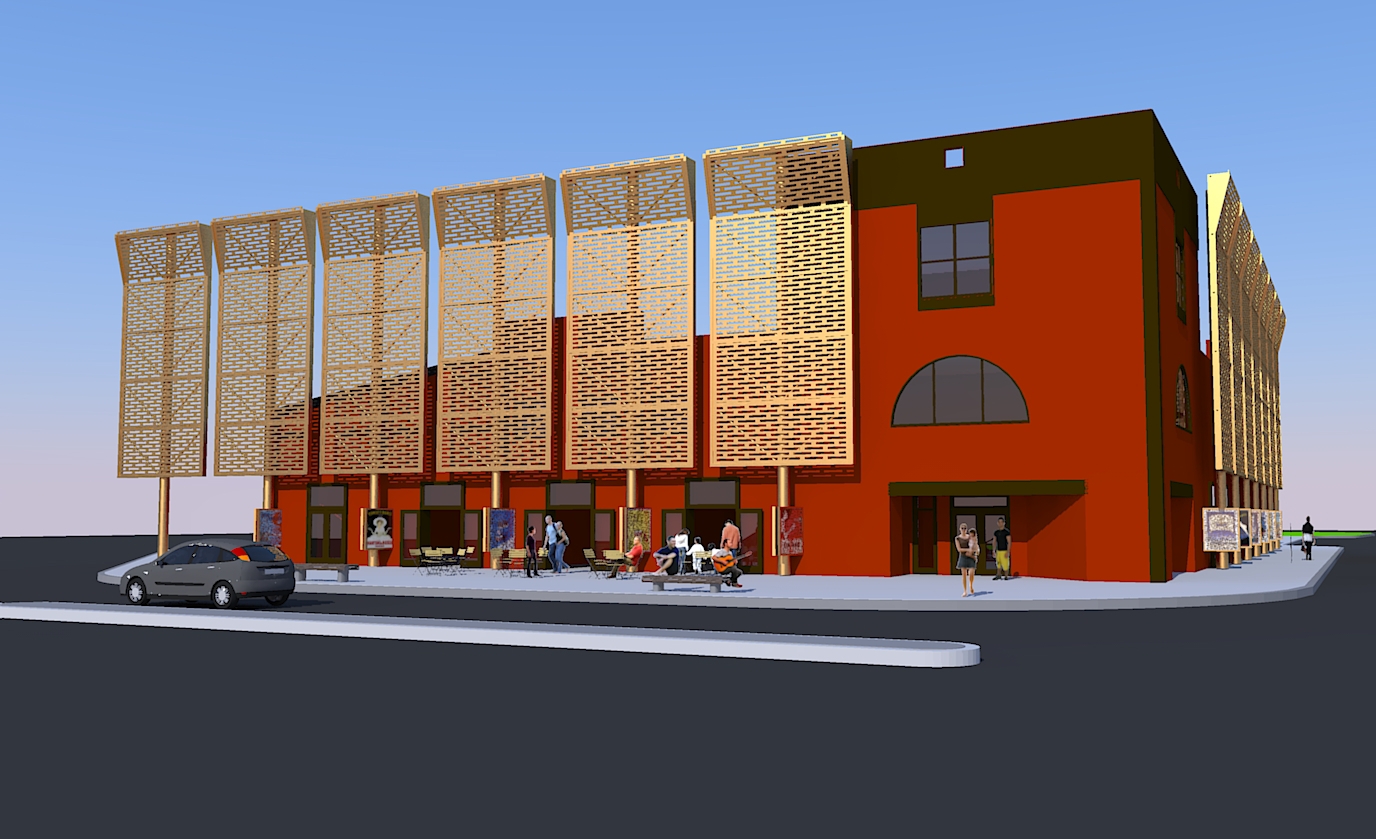 This Competition Entry creates a design and new program for a re-invigorated and re-named Newport Visitors' Gateway.   
   
Three things will re-establish this as an effective, efficient and economical Gateway.
Improved, vibrant street front along America's Cup Avenue.
Modern planning incorporating today's flexible technology. 
Exciting interior programming with market stalls showcasing local products from Newport and Bristol County farms, wineries and craftspeople. 
Our proposed design uses a series of cost effective screen structures placed at intervals along the south and east elevations of the building.  These deliver a strong street presence during the day and provide an exciting and vivid beacon at night.  It references the sail-like design of the current bus shelter and the industrial nautical heritage of Newport.  And it delivers it with the visual punch of energy efficient LED technology. 
 
At night this beacon will light the Gateway Center and punctuate the beginning of the downtown restaurant and entertainment area.  The lighting behind the screens will utilize LED technology and can allow for visual programming.  It creates an identity and draw for the building. 
 
Our interior design opens up the current floor plan of the waiting areas and the Newport Visitors' Gateway to the street.   And through the use of touch screen technology we enhance the experience of the visitor and the vendors.  As you enter the Gateway there will be wayfinding computer stations as well as the staffed information desk.  The area for hotel reservations will be highlighted drawing visitors further into the lobby. 
 
The separate waiting area for the RIPTA is replaced with two waiting areas adjacent and connected to the Visitors' area.  Instead of prosaic airport-like seating commuters now wait at tables with moveable chairs which also can be used by tourists to check maps and brochures while having a snack. 
 
Our interior design creates the opportunity for the Gateway to showcase regional wares by locating market stalls along America's Cup Avenue.  This space will be leased as market space for local farms, wineries, and craftspeople.  These market stalls will open directly onto the sidewalk in season with new openings created in the current blank street wall.  This generates more foot traffic and focuses visitors to the excitement in and around the Newport, Bristol County area.
 
On the south facade the coffee shop and refreshment area can be leased to a vendor.  It is an improved and enhanced version of the existing snack vending machines.  There is the added opportunity to use the sidewalk area as space for outdoor seating with tables and chairs.     
 
All of our design serves in a cohesive way to make the Newport Visitors' Gateway a good neighbor and an inviting, exciting downtown location.